How it Works
                  Contact Me
First call me at (470) 330-8624, email me at info@queencapitalrealty.com, or fill out our online form HERE. For fastest service, I recommend filling out the online form and giving me as many details as possible about the house. I will research the property and schedule a time to come see it. For sale by owner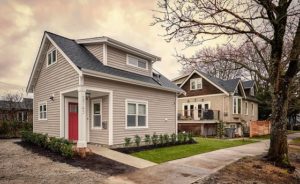 Walk Through
I will walk through the house and determine what repairs are needed. I will then be able to make you a cash offer for your house. There will be no pushy sales gimmicks or pressure to take the offer right on the spot. For sale by owner 

Quick Closing

No realtor commission to pay
No loans to worry about falling through

Cash Buyer

No expensive repairs to perform

Don't have to continue to pay for a house you don't want
            Honest
I will be frank and up front with you from the first phone conversation all the way to the closing table. If we can't come up with an agreed upon price for your house, I will be happy to recommend the best course of action for you to help you in your particular situation.
                Dependable
When I say I am going to do something, I do it. When we shake hands and put pen to paper you can rest assured that I will follow through on my end of the deal.
                 No Pressure
I will not show up to your house as a pushy salesman trying to take your house from you. I will tell you what I can pay and try to help you as best I can. If my offer doesn't work for you then I understand and I will wish you the best of luck.