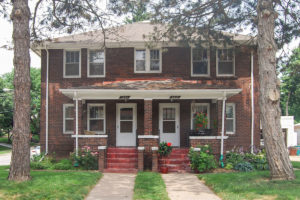 The real estate market can be a tricky place if you don't know what you are doing; especially when it comes to multi-family properties like apartments. If you own an apartment building currently and are no longer making good money off this property or maybe you are ready to retire or scale back, look no further, we buy apartment buildings and you can sell your apartment for fast cash.
Queen Capital Properties, LLC. will give you a fast cash offer on your apartment or rental property! Once you have accepted the offer, we handle all the closing hassles and have the deal done within 10 days. No real estate agent can make you an offer like that. We buy apartment buildings. 
Queen Capital Properties, LLC. is your one stop shop when it comes to unloading that apartment building that you inherited, bought or just don't want anymore. Being a landlord is not the job for just anybody. Why not sell your apartment and make some cash that you can do what you want with? Take that vacation, buy that car or invest it where you're more familiar and interested. We buy apartment complexes, so sell your apartment now for cash!
Complete the form today for the apartment or rental property you need to sell, we'll have you out from under it so quick, you won't believe how fast it happens. We are offering top dollar for apartments today, so call now and be free of those land lord duties tomorrow!
We buy apartment buildings nationwide. If your apartment building is a good investment, we will buy it for cash. Minimum Criteria is an Apartment Building/Complex with 2-100 units located in the United States and Puerto Rico.
WHO ARE WE
We are wholesale buyers looking for good deals on large properties.
We are a professional real estate investment group that purchases apartment buildings throughout the United States.
We are not a real estate agency, and we do not want to list your apartment complex for a commission or fee.
We want to purchase your apartment building/complex!
OUR PROCESS
We analyze the information about your (or your client's) property. If it meets our acquisition requirements, we will move to an LOI as fast as possible. Agree on complete terms of contract with a reasonable time table for due diligence.
OUR COMMITMENT TO YOU
A reasonably quick purchase of your apartment buildings.
To buy your apartment complex in a competent and professional manner.
OUR FOCUS IS APARTMENT BUILDINGS/COMPLEXES
Do you have apartment buildings for sale? Do you have an apartment complex for sale? We are more than happy to work with listing brokers (agents) and/or property owners.